Airway specialise in refrigeration installation, maintenance and repairs. We work within a variety of sectors from supermarkets to factories, warehouses and laboratories using the latest technology to provide our clients with only the best solutions.
We can design, install, maintain and service a bespoke refrigeration solution for you. Whether it's a cold room for fresh produce, a walk-in fridge for commercial use or a walk-in freezer to prolong the life of goods. We can work on any scale whether its small or large and at airway we will ensure the final solution is tailored to work perfectly for you and your business.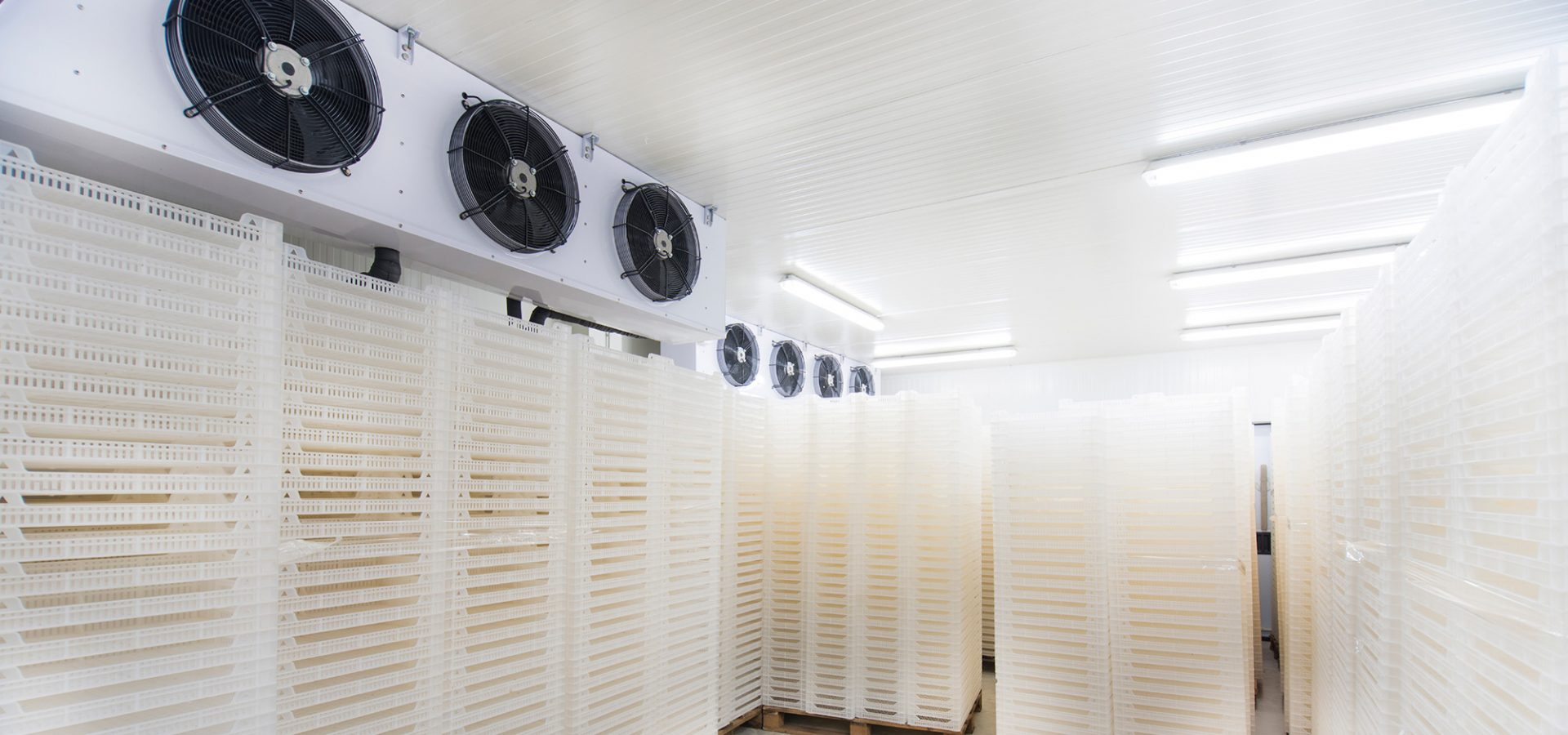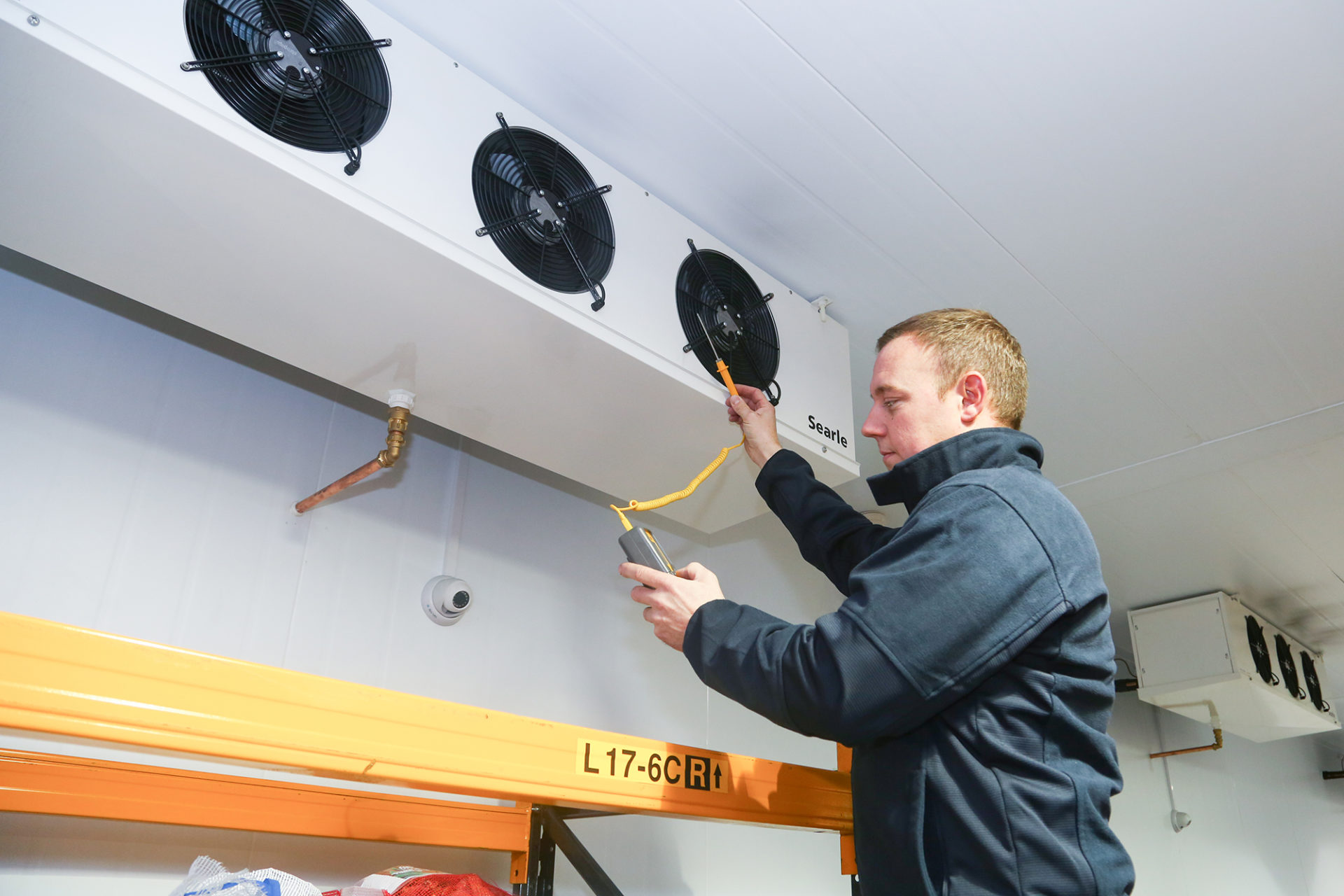 Refrigeration Equipment
From common appliances like freezers and ice machines to specialist equipment such as cold rooms and cellar coolers, we can ensure you have exactly what you need and that it's functioning exactly as it should be with the help of our refrigeration installation and maintenance teams. Not only that but we can save you up to 30% saving in running costs using the very latest technology in refrigeration equipment.
We have solutions for warehouses, scientific labs, food prep areas and process cooling and can offer bespoke design solutions for any building type or industrial sector. Our refrigeration equipment offers sustainable, energy efficient cooling. All of our refrigeration installs are with equipment with low GWP (Global warming potential).We pride ourselves on the efficiency and quality of our work, as well as the quality of the products we provide. You can be sure that we'll arrive promptly, that your refrigeration system is installed, repaired or serviced efficiently so you can be up and running as quickly as possible.
Cold rooms:
From cold rooms, walk-in fridges, and walk-in freezers – The temperature of a cold room can be set entirely separately from the rest of the building, so climate requirements for various areas of your premises need not disrupt the cold room, and vice versa. From supermarkets to factories, warehouses and even laboratories, Airway's engineers can fit your cold room, ensuring it's completely sealed and ready to be used. For those with existing cold rooms, we also offer cold room repair and maintenance services to make sure your space is working as it should be at all times. No matter the size of the room you require, we offer cold room installation of the highest standard for premises throughout Cambridge and around the UK.
Cellar Coolers
Here at Airway Group we install industry leading brands of cellar coolers. Installing equipment with 6 fans per inch on the evaporation coils for brewery specifications and the capability to keep the beer and lager at a constant 12 degrees. Cellar coolers provide a cost-effective cooling solution with low noise output making them a great option for licensed trade. With cooling capacities ranging from 2.8kW – 6.7kW we have the flexibility to install equipment into a variety of Cellar sizes. Our cellar coolers also have the ability to drop to 4 degrees which enable them to be used to extend the life of perishable foods such as fruit, flowers, diary etc. All our cellar coolers also have powder coated mild steel casings which allow for ease of maintenance and cleaning.
Commercial Wine Coolers
We install commercial wine coolers in an array of sizes. These are a must for optimum storage of wine allowing you to control and keep a constant temperature with a set point between 5-18 degrees. Wine coolers offer you the ability to store wine to avoid it spoiling, offering you complete humidity regulation, protection from UV light and no vibrations which all help with the aging process of your wine.