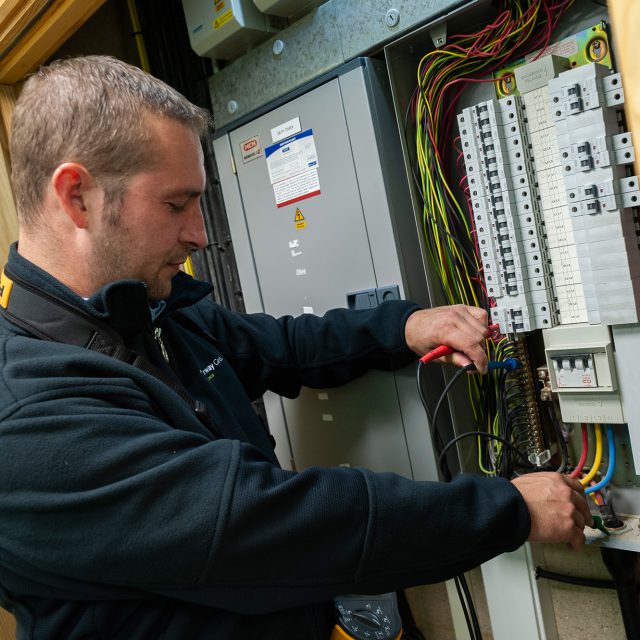 Server Room
Air Conditioning
Over

30 years

of experience

24-hour

backup and support

Free

no-obligation quote & free advice on any new installation

ISO 45001 accredited

Lab Tested Air Purifiers

Installation & Sales. Learn more
Server Room
Air Conditioning
Servers are put under a lot of strain, often around the clock, to keep businesses running and ensuring various aspects of a company are working as they should.
This strain makes overheating a real concern, which is why server room air conditioning is such an important feature in so many commercial buildings.
Inverter Technology
Airway are proud to provide data centre air conditioning for customers throughout Cambridge and across the UK. Using inverter technology, the latest air conditioning systems respond to any changes in temperature inside or outside the building, adjusting the air output accordingly and keeping the servers cool. What's more, these systems offer up to 25% more efficiency than traditional systems.
AC from Leading Manufacturers
We can install, maintain and repair server room air conditioning systems from the world's leading manufacturers. Whether your Daikin system needs servicing or you need repairs for your Mitsubishi, Panasonic Sanyo or LG unit, we can be with you promptly, ready to provide the service you need to ensure your air conditioning systems are working as they should be.
Electrical Services for Server Rooms
Airway Group can help if your server room also requires electrical services. Whether you require new lighting, an electrical inspection or access control, the team at Airway can help.
For more information about our server room services, please get in touch with us today.
Get your free no obligation quote