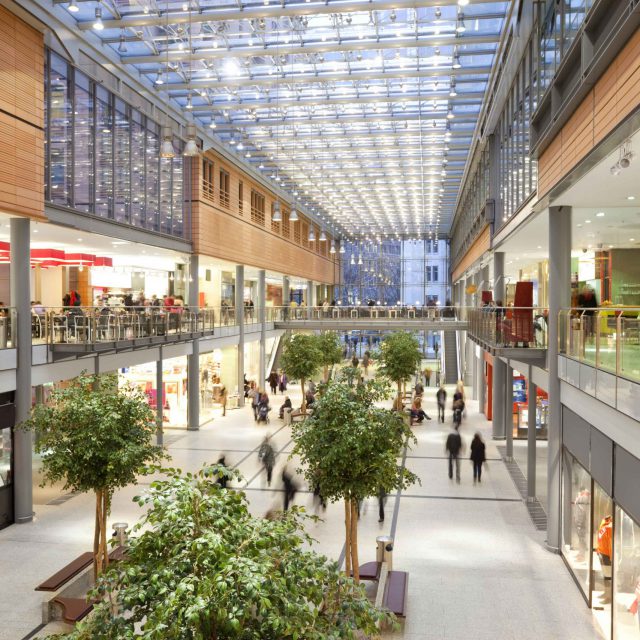 Shopping Centre
Maintenance Services
Over

30 years

of experience

24-hour

backup and support

Free

no-obligation quote & free advice on any new installation

Staff wear full PPE, tools & units sanitised

before and after

Lab Tested Air Purifiers

Installation & Sales. Learn more
Shopping Centre
Air Conditioning
With so many people using shopping centres on a daily basis, maintaining a comfortable temperature is crucial.
However, as shopping malls are often such large spaces, it's important that you have the right system in place to manage it. At Airway, we have a comprehensive array of air conditioning systems to suit the needs of shopping centres.
VRV or VRF air conditioning is well-suited to shopping centres, as it utilises multiple units and heat recovery systems to ensure maximum efficiency. Certain units can recover warm or cool air from one area and then use that air in a different space, which maximises the available air and minimises wasted energy. There's nothing better than saving energy and saving money, and with Airway's shopping centre air conditioning units, that's exactly what will happen.
Electrical & Gas Engineering Services
Alongside air conditioning, we are also able to provide electrical, plumbing and heating services for shopping centres with our Airway Electrical and Airway Mechanical branches of the business.
Our prompt service, qualified and skilled engineers and commitment to long-lasting solutions in the Cambridge area and around the UK has seen us rise to the top of our industry. Get in touch with us today to see how we can help you.
Get your free no obligation quote