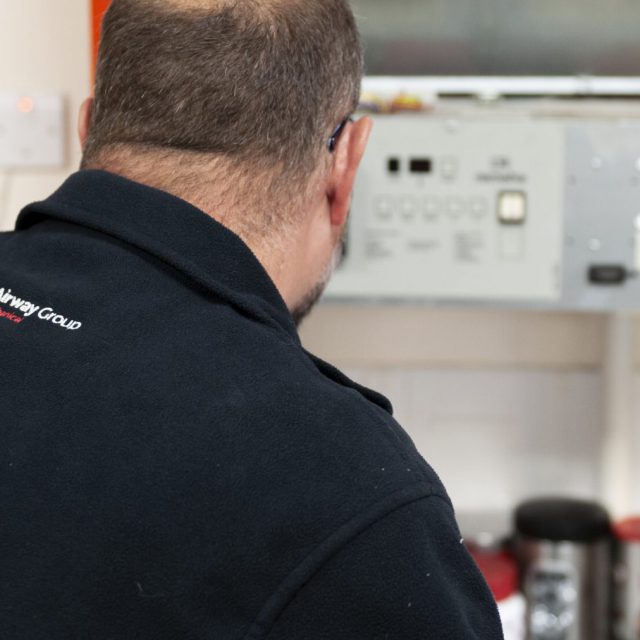 Commercial
Mechanical Services
Over

30 years

of experience

24-hour

backup and support

Free

no-obligation quote & free advice on any new installation

Staff wear full PPE, tools & units sanitised

before and after

Lab Tested Air Purifiers

Installation & Sales. Learn more

From
installation

to

maintenance

and

repairs

Let Airway's expert engineers take care of your mechanical requirements, from installation to maintenance and repairs of boilers and appliances large and small.
Commercial
Mechanical Services
Airway Mechanical is our dedicated arm of commercial mechanical services, providing a whole host of solutions for a range of needs. From pipe fitting to fault alarms, our expert engineers deliver first class service, no matter the scale of the issue or task at hand.
Plant Room Maintenance
In the plant rooms situated in so many large industrial and commercial premises, there's always a risk of a gas leak occurring due to the presence of gases in the heating and power generation processes. Such leaks can be dangerous, even fatal, and as such it is important that an effective alarm system is installed to alert personnel to leak, giving them time to take the appropriate safety measures.
Pipe & Boiler Maintenance
Where water issues are concerned, one unwelcome side effect is the damage it causes to our pipework. It can be hard to detect when there's an issue with your water, but our pipe fitting and replacement services ensure that damaged, corroded pipes are removed and replaced effectively and efficiently.
For more information about our mechanical services in Cambridge and the surrounding areas, please get in touch with us today.
Get your free no obligation quote
Some of the brands
we work with: